Certification
Certification Training & Coaching: CID - IDTA - ISTD - DIVIDA!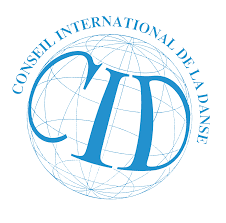 International Dance Council CID
(Official Partner of UNESCO)
CID-Caribbean Section
Being a Member of the CID – Caribbean Section you will have the opportunity to register into the CID/UNESCO Paris section and hold the prestigious title of Member of the International Dance Council CID, the highest body for Dance, and as a member, you will be entitled to:
1. Receive certificates and parchments, CID badges, stickers, posters, and other material, always free of charge.
2. Present your work at world congresses, international festivals, workshops, competitions and other events organized by Members of the CID.
3. Publish events at the CID Panorama, the official website for dance events, with the largest visibility: www.panorama.cid-portal.org
4. Be informed about opportunities such as scholarships, jobs, invitations to perform, to teach or to lecture, new publications and more. The CID Circular is mailed to 100,000 dance professionals in 200 countries.
5. Be listed with your full profile in the Global Dance Directory (over 300,000 addresses, by far the largest in the arts): www.cid-portal.org/directory
6. Address inquiries to the CID Secretariat, which is staffed by several full-time experienced members and has a huge archive of resources.
7. Meet other members and be part of a network including thousands of specialists in more than 170 countries who are eager to cooperate with other CID members.
8. Have a discount on services (workshops, competitions, festivals, etc.) or publications (magazines, books, CDs, video, DVDs, albums, etc.) by member organizations.
9. Apply to your country's National Commissions for UNESCO, other government agencies or private sponsors to fund your travel abroad in order to represent your country.
10. Support applications for a visa to attend congresses and other events held under the auspices of CID.
11. Share the prestige of "the United Nations of Dance", as CID is usually called.
12. Offer to your students International Certification of Dance Studies, a validation of teaching applicable all over the world.
13. Nominate dance professionals for CID membership – your students can become Student Members of CID.
14. Obtain legal advice on professional matters & obtain electronic books free of charge – see http://www.cid-portal.org/
Dance Certification Training & Coaching Programmes
Ballroom & Latin Dances
Performers, Tutors, Trainers & Students can register for programme credits towards Assessment & Certification Programmes (Optional) as well as Dance Studies (Practicum) International Certification (CALDATT / CID – UNESCO).
BALLROOM & Latin Dances – Medal Tests & Class Examinations:
Dance Training and Assessment Programmes generally follow the International Dance Teachers Association (IDTA) and the Imperial Society of Teachers of Dancing (ISTD) syllabi with special focus on the Ballroom-Latin Dances and a few of the Ballroom Favorites:
– Rumba (Int'l & Amer.), Waltz, Swing / Jive;
– Samba, Mambo, Cha Cha Cha (Int'l.);
– Argentine TANGO, Latin Line-Dances.
CLUB-Latin Dances – Medal Tests & Class Examinations:
A Special blend of Caribbean Flavor, Rhythm and Styling are added to the various CLUB-Latin Dances, that transcend the basic to advance levels set by the various certification and assessment bodies, to help students and tutors alike to excel to high-performance, professional and an accelerated achievement pathway to their desired goals:
– Merengue, Bachata, Zouk / Kizomba;
– Latin 3-Step, SALSA (On 1 & 2), Pachanga;
– NYC, LA & Cuban Styling SALSA & Rueda;
– Latin Hustle, Cha Cha (Amer./Club-style) and more.
* See BALLROOM & LATIN DANCE PROGRAMME SYLLABUS & WORKSHOPS: